READY FOR MORE MONEY, RECOGNITION, AND FULFILLMENT IN YOUR CAREER?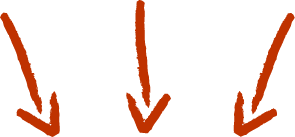 TO SCHEDULE A CALL TO SEE HOW I CAN HELP YOU ACHIEVE YOUR CAREER GOALS
Get the strategies, tips and actionable tools you can put to use immediately to take charge of your professional life and get momentum flowing in the right direction again in your career.
*** HELPING YOU ADVANCE YOUR CAREER ***
I'm Toni Patterson, and I provide smart, driven women with actionable strategic and mindset tools needed to advance their careers and achieve the salary increases, promotions, job titles, responsibilities, recognition, work/life balance, and fulfillment they want and deserve.  
Having the successful career you desire IS WITHIN YOUR GRASP
If there have been times in your career when you have felt like you have given everything to your job – including time, mental/physical/emotional energy, and attention – yet you still did not receive the appreciation or recognition you deserved for your efforts,  I get it.
As a successful woman myself with nearly 20 years of experience in the corporate world, I have certainly butted up against my share of challenges and disappointments at different points in my career.  
Taking my battle-won skills, I have been able to help women in different industries, parts of the world, and work situations achieve their own career successes, too.  
TO LEARN MORE ABOUT HOW I CAN HELP YOU...